Welcome to Volvo Owners Meeting at the Arctic Circle!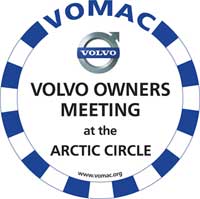 VOMAC 2020
23. January - 26. January 20208

VOMAC 2020 will start on Thursday the 23rd January with a study visit at Volvo Truck in Umeå. This is the second time we visit the production, the first time was 2008. The rest of the program is still under construction. However, we will join 'Driving-on-Ice' and our BBQ on the Arctic Circle of course.